Students are now out for internship and I haven't had the time to talk about their projects.
Here is one interesting exemple. Anna and Ederson have developed a link budget tool for geostationary satellites. It is written in LabVIEW and named "SatLinkTool".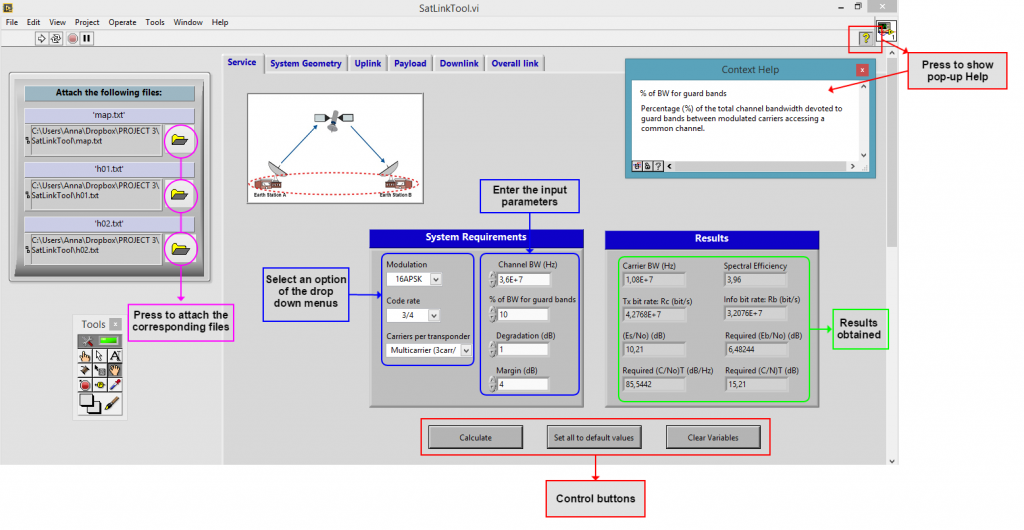 Their report is available from the project forge that is kindly made available by ISAE. The report includes a link to their defence presentation should you need a short overview.
Besides, if you are interested, drop me a line (Laurent Franck at Telecom Bretagne), the files are available.