Some companies support our teaching activities either by donating equipements for developing our experimental faciltiies, donating software or by offering a significant discount on  hardware we purchase. These valuable sponsors – let they be thanked – are listed below. They help us in making this programme better and more attractive.
Gold sponsor

National Instruments is our premium supplier of software defined radio solutions with their USRP and VST ranges of equipements.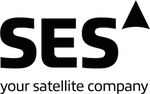 SES is our satellite operator for satellite-based Internet access. Thanks to them, we're enjoying Ka-band satellite communications.
Bronze sponsor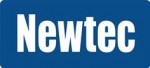 Newtec is our supplier of DVB-S2 modems. They made it possible for us to acquire two MDM-6000 modems.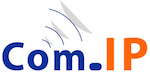 Com-IP is our supplier of VSAT antennas. Thanks to them, we are  happy owners of an AVL AV-960K auto-pointing antenna.