Sputnik is alive (or close to).
We have received our Pumpkin cube sat kit (see below).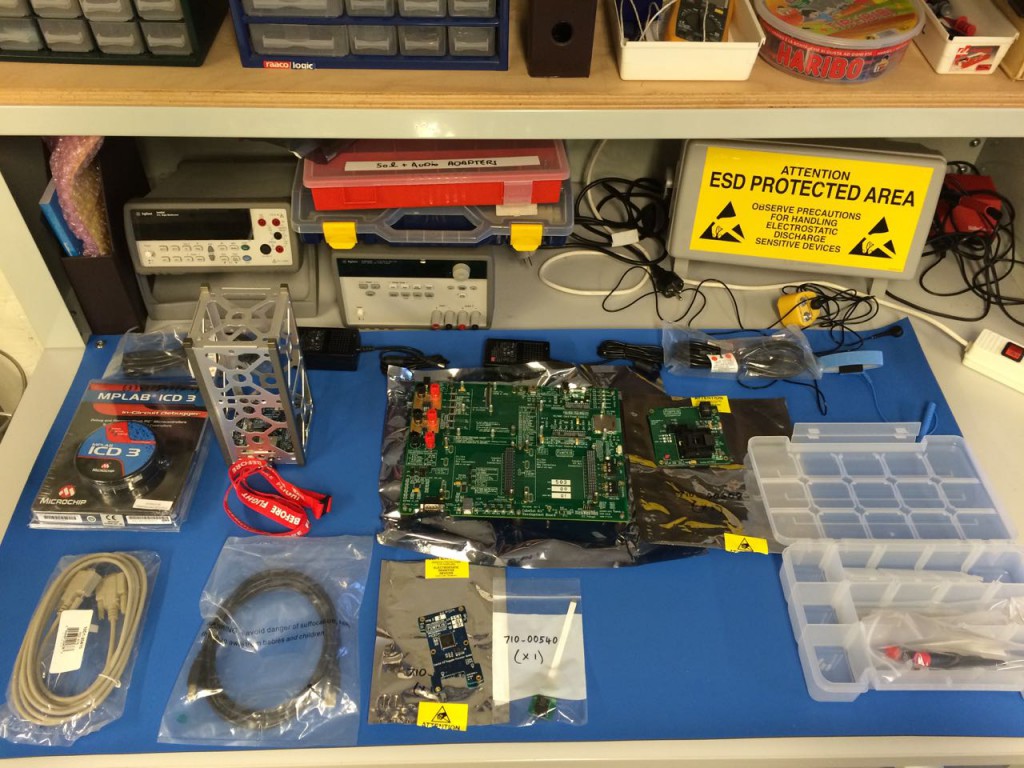 As the kit is quite bare (and we wanted it to be so), Joaquin and Matias – two SCS students – are busy developing a sputnik-like RF payload.
They have just started and we'll keep you posted about their progress.