Santa is a bit early this year, but this is all good and we won't complain.
We were donated a Ku-band fly-away antenna (see below). A lot of thank yous to our generous sponsor (they know who they are !)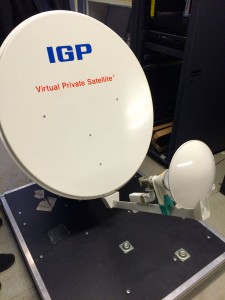 Together with the AvL drive away antenna (see in an earlier post), our Ku-band capabilities are up to date (not mentioning another drive away we have … more news on that later).
The next stage is to go to Ka-band and complete our line-up of experimental facilities. On that very topic, I can briefly tell that we're heading the right way. Stay tuned.